Cary Economic Development is the primary agency for the development and expansion of new and existing business in the Town of Cary. We work with companies large and small providing guidance and resources for relocation, expansions and starts.
W. Kyle Greer – Vice President of Economic Development, Cary Chamber of Commerce
Kyle is the vice president of economic development at the Cary Chamber of Commerce, spearheading the Town's economic development efforts. His duties include, business recruitment, retention, small business/entrepreneurial development and assisting with downtown development. In his first year on the job, more than 2,200 new jobs and over $75 million in new investment were added.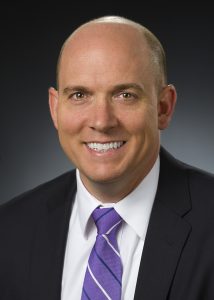 Prior to joining the Cary Chamber of Commerce, Kyle worked as a commercial real estate broker with NAI Carolantic Realty, one of Raleigh's oldest and most prestigious firms. During his tenure, he transacted over $100 million dollars' worth of land and building sales all across the state. Kyle has represented local governments, colleges and universities, international corporations, as well as local developers and land owners.
Kyle started his business career while still in college at N.C. State University. As the internet was gaining steam, he co-founded a networking security and consulting company. He spent four years growing it from his dorm room into a successful venture, which he later sold to a larger ISP.
Kyle has won numerous awards for his work, including largest land transaction and lifetime land sales club winner. He also was awarded the 40 Under 40 Award from the Triangle Business Journal as a rising star in the Research Triangle Region.
In addition to his work in economic development, Kyle is also active in his community. He sits on the Board of Advisors for the Cary Family YMCA, the Board of Directors for the Cary Community Foundation, and is an active member of the Cary Rotary Club where he is a Paul Harris Fellow.
When not working, Kyle enjoys traveling with his wife, Megan, sport shooting, and being outdoors. Kyle holds a Bachelor of Science degree in business management with a minor in computer science from N. C. State University. He and Megan reside in Cary.
Email: kgreer@carychamber.com
Phone: 919-319-4281
Matt Kimble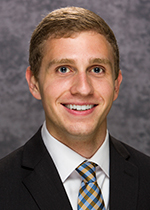 Matt is the Director of Communications and Research at the Cary Chamber of Commerce and works with Kyle on economic development efforts for Cary. He is in charge of Cary Economic Development's marketing, branding, social media and research efforts.
Matt grew up in Cary and recently graduated from the University of North Carolina at Chapel Hill with Bachelor of Arts degrees in public policy and political science. He is also an Eagle Scout, and outside of work, Matt enjoys hiking, mountain biking, and cheering for Carolina basketball.